The new book, 7 Ways to Make Your Phone Ring and Get More Clients in 30 Days or Less, by David B. Wright is almost here!
You'll learn seven different ways to start attracting more clients immediately and make your phone ring more in 30 days or less!  (SPOILER ALERT:  The book title tells you exactly what's inside!)
If you're interested in getting a copy, please fill out the form below and we'll notify you as soon as it is available (probably next week).  We'll do a drawing from those who sign up and one lucky winner will get a FREE video created for your business, optimized for the search engines, to act as a client attraction magnet for you as long as you want!
We regularly sell those videos at $1000 or more, and over 94% of our last 80 videos or so have ranked on page one of Google for our target keyword in less than one hour.  My new record, as of last week, is 36  seconds!   But more to the point: they stay there, and attract more and more prospects to you over time, so just think about how this alone could help your business.**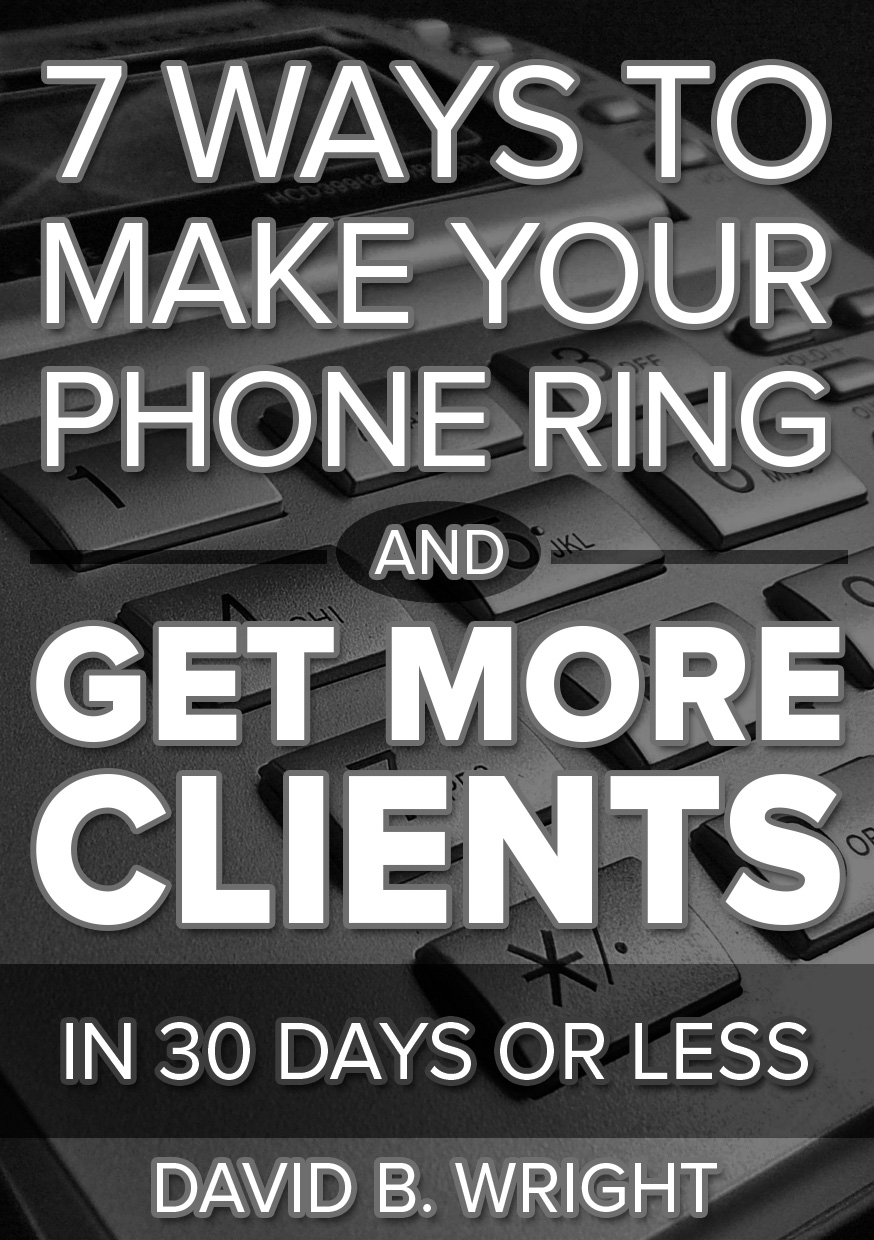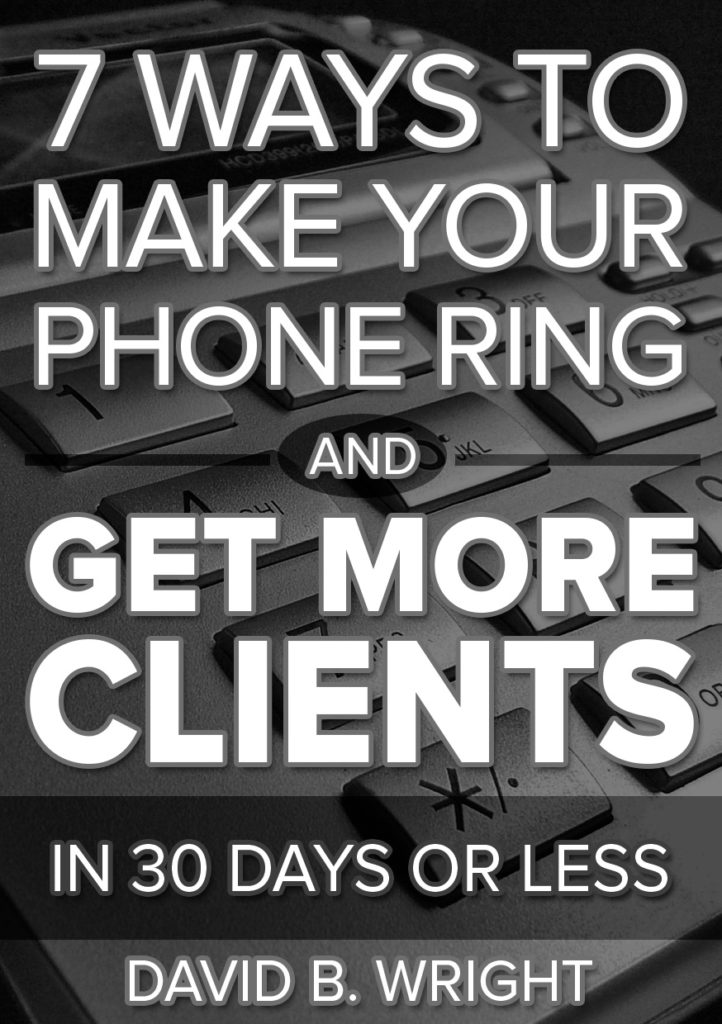 **P.S. If you just want to get a video done to start attracting more prospects to your business immediately, you can go ahead and reserve one by clicking the "Add to Cart" button below.  The $1000 investment will get you a video slideshow, set to music and featuring your business / services / products, a description of what you offer and how a prospective client can get in touch with you, and optimized for one keyword phrase.  Of course we'll talk and make sure you get both what you want and what you need – within 24 hours after receiving  your order, we'll be in touch to schedule a call.