We're proud to announce the publication of the first issue of Clicks to Clients magazine, a free marketing magazine filled with actionable tips, tactics and strategies designed to help you get more business.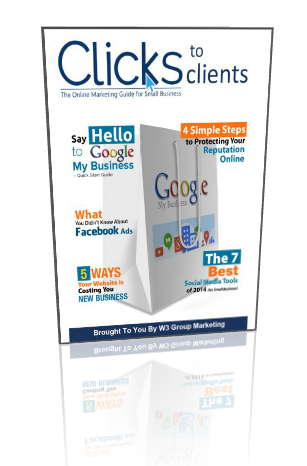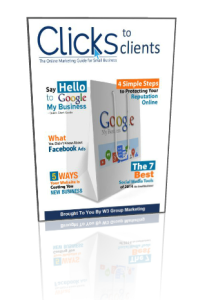 The first issue includes:
Reputation management: 4 simple steps to protecting your reputation online
Making websites work: 5 ways your website is costing you business
Google my Business:  a quick start guide to making the most of this awesome tool
Social Media Marketing: the 7 best social media tools of 2015
Facebook advertising: What you didn't know about Facebook ads
…and more!
To answer the obvious question, why are we giving this away? Well, frankly not every business owner can afford to work with us, but so many of you out there do need help attracting more clients. So I wanted to do something to help you all and, as you grow, eventually you'll likely need additional help attracting more clients and customers.  Naturally we hope you'll want to call us after we give you so much value.
To subscribe (at no charge), please fill out the form below and the first issue will be sent to your inbox shortly.
We look forward to helping your business get more business, and this free marketing magazine is just one of many ways we can do so.   We're dedicated to helping businesses attract more prospects and convert more of them into clients and customers.
Some of the links in this website are "affiliate links." This means if you click on the link and purchase the item, we will receive an affiliate commission. Regardless, we only recommend products or services we believe will add value to our readers whether or not there is a material connection to the brands, products or services that we have mentioned.